We Are A Single-Source Solution For All Of Your Printing, Discs, And Packaging
At Gung-Ho, we provide every type of physical product you want to put into the hands of your customer. Whether it's a simple direct-to-consumer kit or an award-winning retail boxed set, you don't need to worry about using multiple suppliers – you can get it all from us!


We Specialize In These Product Categories
Software & High-Tech Documentation
Over 30 years ago, we started manufacturing software for the high-tech leaders in Silicon Valley. Since that time, we have continued to make everything from simple direct-to-consumer kits to award-winning retail boxed sets. Our high-quality printing and packaging is designed to increase your brand awareness and generate additional sales. While our on demand production is designed to eliminate or significantly reduce the need for costly inventory and warehouse space.
Backup Discs & On Demand Manuals
When your customer places a download order, you can give them the option to purchase a backup disc, printed user manuals and quick start guides, as well as any other physical products. In addition to adding a revenue stream for you, your customers will be happy to get the physical products they desire. You can also make these items available as a separate technical support option and create another revenue stream as your customers order the technical support materials they need.
Education & Training Materials
If your education or training product involves printing, packaging, or discs, we can produce it on demand and eliminate or significantly reduce the need for costly inventory and warehouse space. We offer virtually every type of educational product including textbooks, course packs, courseware, and training materials in 3-ring binders.
Films, Music, & Games
In these days of streaming movies, music downloads, and online gaming, many customers still want physical DVDs and CDs. Whether your product requires professional retail packaging or is a premium quality collector set, we can design it, make it, and ship it directly to your end-user customer anywhere in the world.
We Efficiently Manufacture Any Quantity
On Demand One-Offs – Zero Inventory
Our on demand digital printing and disc duplication equipment cost-effectively produces one item at a time. Manufacturing does not start until an order is placed so there is no costly inventory. And since each unit is individually produced, we can add unique product and customer information, serial numbers, registration/activation codes, and license keys.
Short Run 5-250 Quantity – Minimal Inventory
Our short run digital equipment is specifically designed to cost-effectively manufacture low quantities of 5 to 250 units. Unit costs are less than our on demand one-offs due to larger production runs. Inventory is kept to the minimum necessary to satisfy short-term fulfillment requirements. And we closely monitor inventory to reduce any cost of obsolescence and allow for future product revisions.
Long Run 250+ Quantity – Managed Inventory
For larger runs, such as initial product launches, our offset printing and disc replication equipment is used to achieve the lowest unit cost possible. Inventory typically moves quickly to fill the distribution channel. Then, as the need for larger quantities decreases, we automatically move production to our more cost-effective short run and on demand equipment.
We Provide Every Type Of Packaging
Direct-To-Consumer Packaging
We have a wide variety of packaging options available including standard and custom CD/DVD cases, Digipaks, mailers, folders, binders, folding cartons, and boxes.
Retail Boxed Products
We provide every type of printing, packaging, media, assembly, and method of distribution required for retail boxed products.
Blended Manufacturing To Reduce Costs
We can share items we manufacture in large quantities, like product catalogs that go in your retail box, with your on demand and short run products to reduce your overall costs.

Build-To-Order Assembly
We can preassemble your products into complete ready-to-ship kits or we can assemble any mix of your products into custom kits as needed on a per order basis.

Product Examples
On Demand
Direct-To-Consumer Product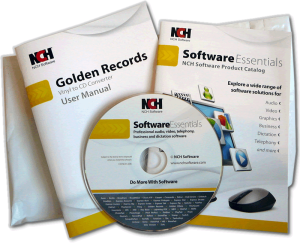 click to enlarge
Short Run / Long Run
Retail Boxed Product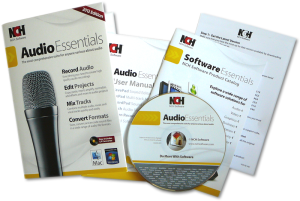 click to enlarge
What They're Saying
Gung-Ho quickly got us up-and-running with our on demand manual and backup CD program. They were experts in all aspects of program design through implementation, including the automated order interface, materials production, shipping costs and logistics, and reporting. It's been a pleasure working with them!

– David Jakober, VP, NCH Software
More About Our Printing Programs
More About Our Disc Programs